About Clare MCR
We are Clare's MCR or "Middle Combination Room".
This is the term normally used in Cambridge colleges to refer to their postgraduate common room, but also to the postgraduate community at that college. It can also refer to the committee of elected representatives who run the day-to-day operations of the MCR and represent postgraduate student interests to College. Not at all confusing!
Clare's MCR is known for its warm, friendly and vibrant community atmosphere and for our regular and frequent social events throughout the year. We have our own bar, situated in the MCR itself, giving us our own social space separate from the undergraduates. This allows us to host some pretty spectacular events from themed bar nights to champagne receptions to casino nights.
During the day, the MCR is a bright and comfy place to get some work done, catch-up with friends over (free) tea and coffee, or just laze around in when you've got a moment to spare. Always well-stocked with coffee, tea, biscuits, newspapers and just generally lovely people.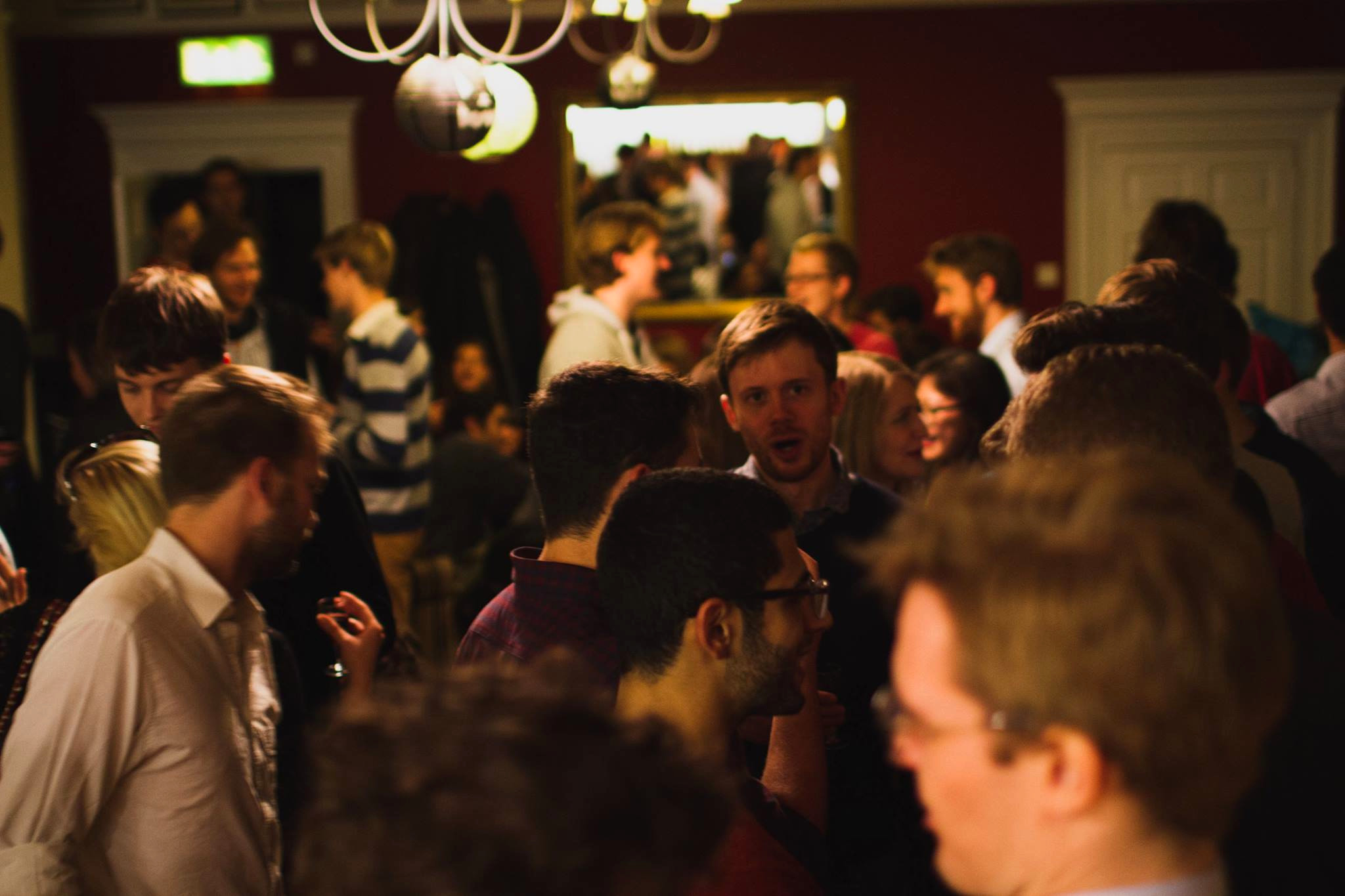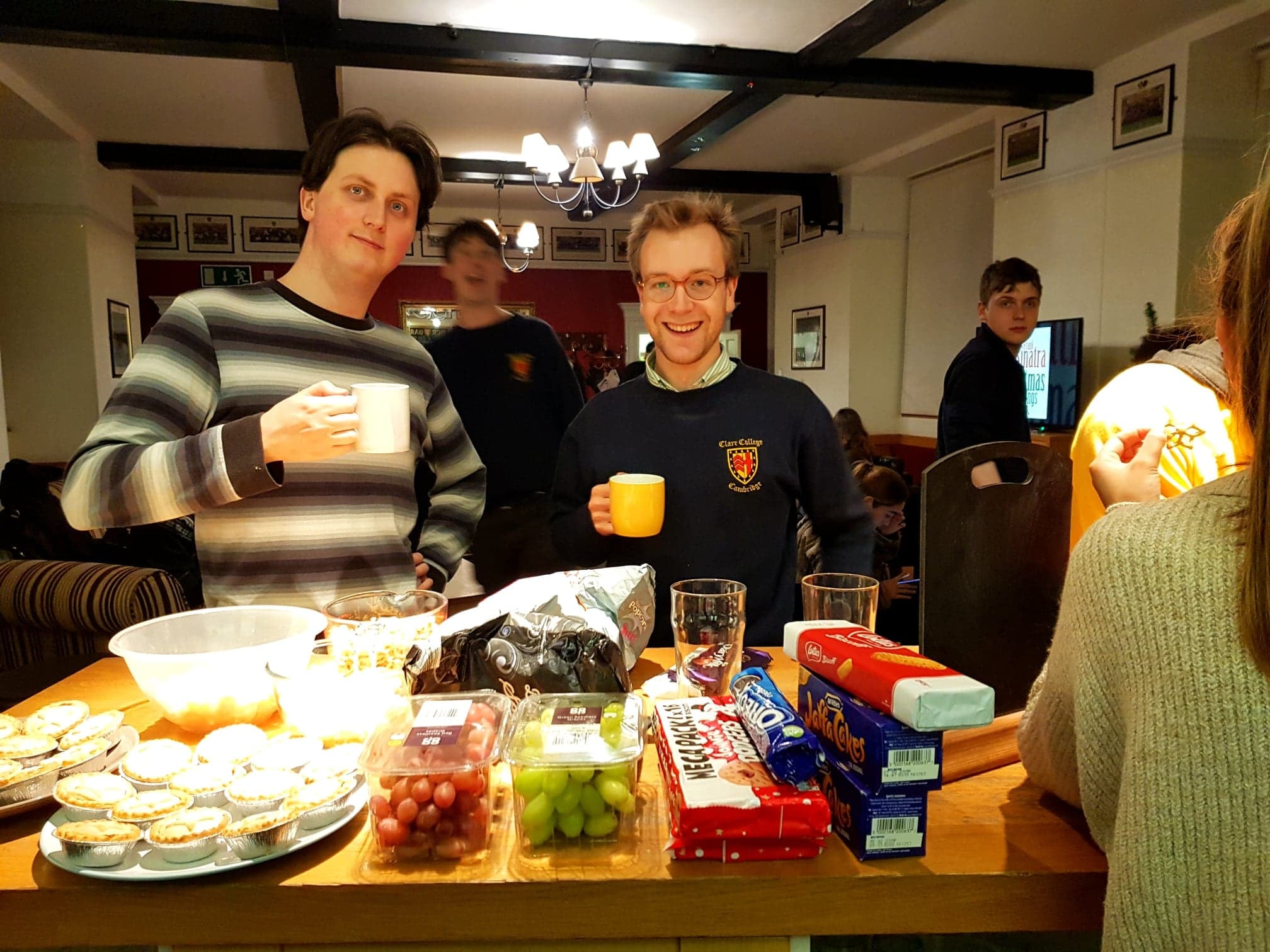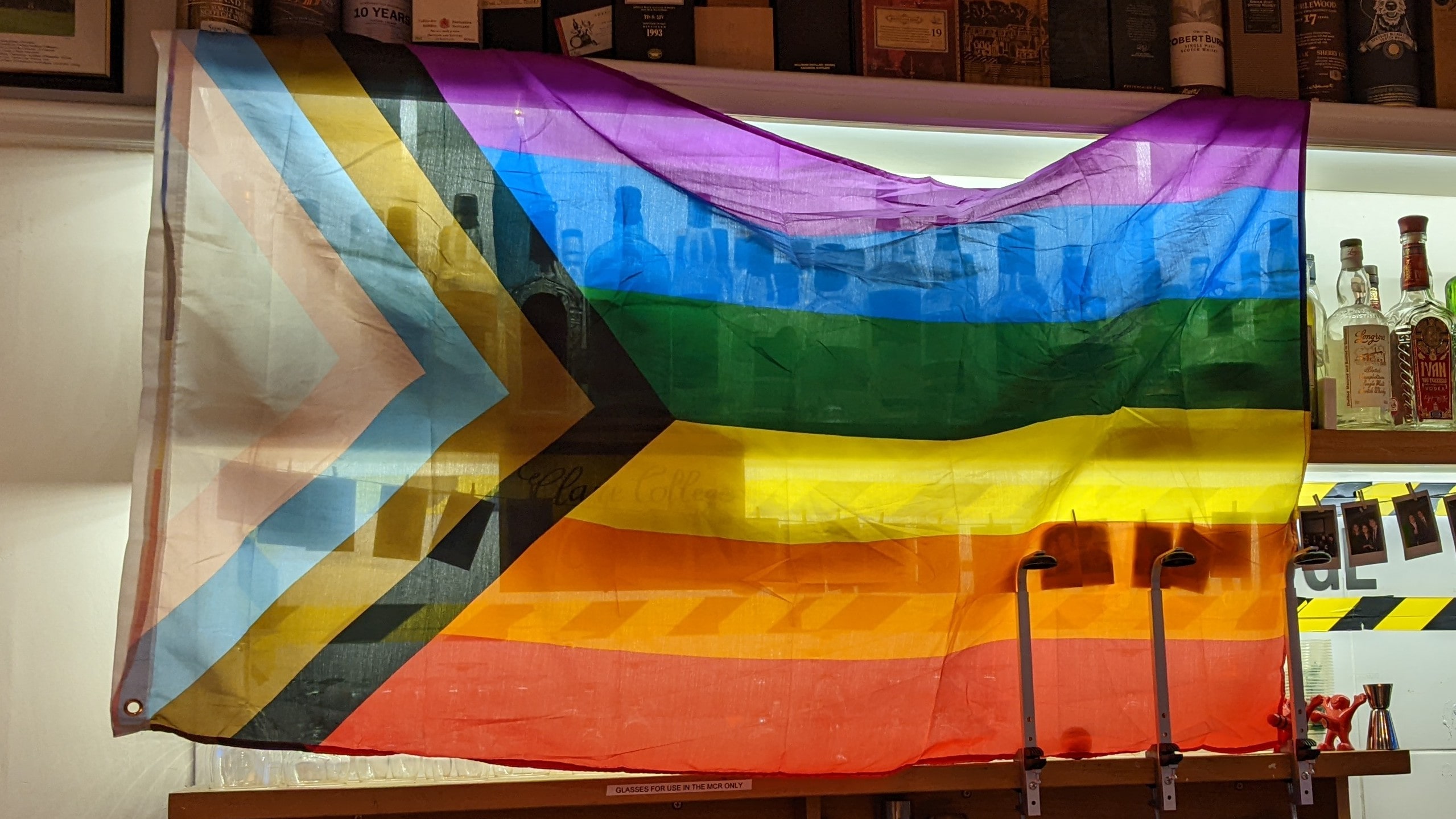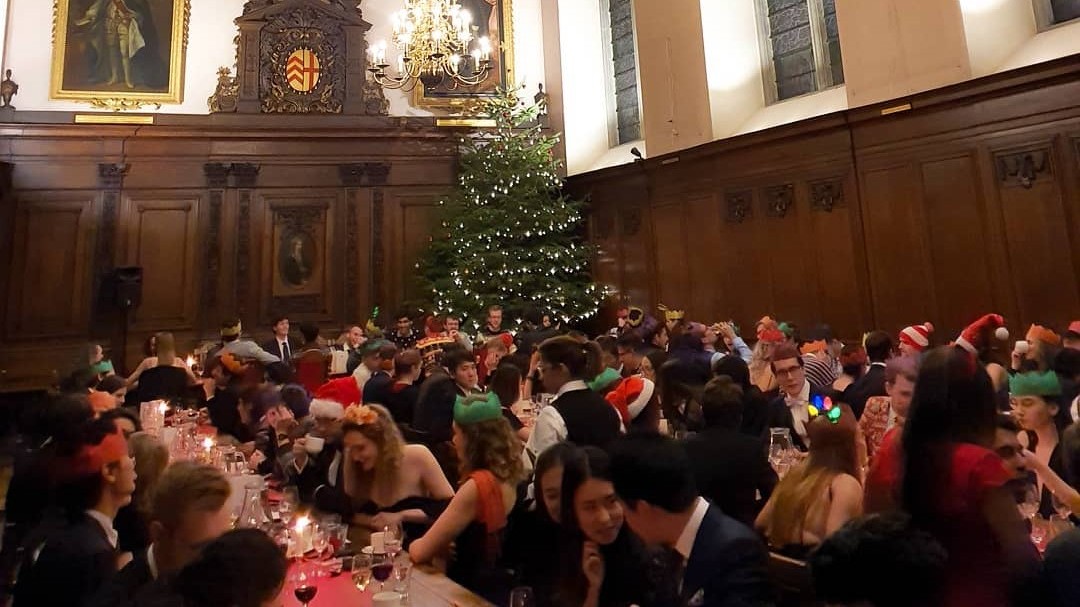 MCR Formals, Bar and Events
One of the highlights of Clare MCR is that we are lucky enough to have our own formals, only for MCR members and guests each Friday night of term. These consist of a served three course meal in the great hall (in formal attire) with sherry served in the MCR before-hand and wine on the table during. Afterwards, the fun continues into the night in the MCR bar.
We are very fortunate to have our own bar, separate from the main college bar ("The Cellars"), with regular openings. We host our own events throughout the year as well as it being the focal-point of social activity after Friday night formals.
MCR Events at Clare range from watching The Great British Bake Off with cakes and other bakes provided by members all the way up to themed parties sometimes even with a casino in-tow.